Bella Verdi sells mainly through wholesalers and distributors. So contact your favorite food distributor for our products.
Select Bella Verdi products can also be found at area H.E.B. stores, Austin Central Market locations and Whole Foods Markets.
Bella Verdi sells select products in Central Texas to Farmhouse Delivery. We are also member of FarmMatch.com which connects customers to local farmers. We are working on building a store so you can purchase select product through FarmMatch.com and pick-up your products at one of our convenient drop locations in Austin or San Antonio.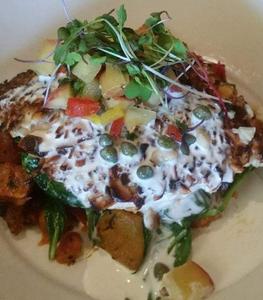 TIPS
Micro greens are amazingly versatile! Simply adding "micro" arugula to a pizza coming out of the oven or incorporating a mix of "micros" into your favorite sandwich makes an incredible difference. Used in place of other traditional garnishes, finishing herbs or sprouts, the fresh and lively flavors enhance soups, sides and entrée dishes alike. Bon Appetit!